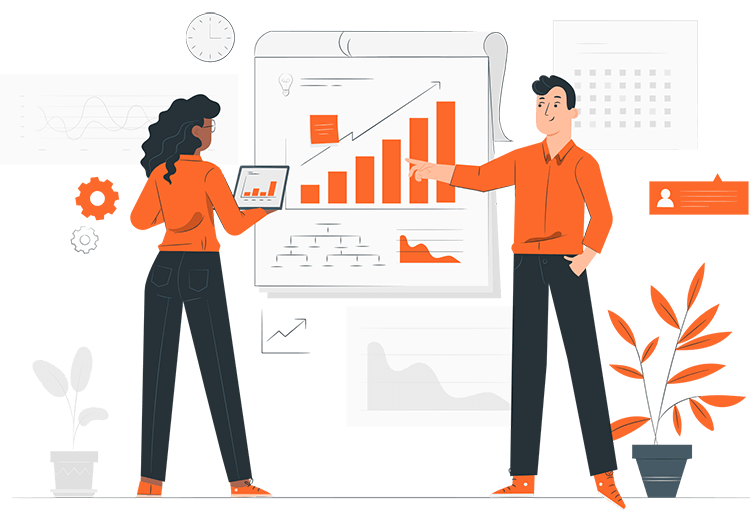 About Qemasoft
Works under a distinctive managerial supervision
With a limited specialized academic technical staff. The est. policy is to build a creative staff by the proper & accurate selection, which reflects a good image
Qemasoft works in IT field, aspires to expand it's activities, increase it's staff, and to be distinctive in it's projects through building client's websites, showing it in a better view which promotes their names, brands, & internet existence. Which cooperates in achieving their objectives. Qemasoft offers a diversified services in internet field, you can easily explore it by visiting our website sections. Qemasoft is aiming to offer a kind of services based on a scientific, academic, and logical basis in order to cope with the international development, connecting the Arabian user with the best services in quality and modernity, regardless of it's quantity, we're paying our attention on the quality approach not quantity one, thus, to create a set of diversified multi-specialties websites in a high quality standards. Our intention is to remain in the lead, and we will, by mastering our work, with our quality creation, and our commitment.
Our vision
To be the most trusted provider in advanced technical solutions on a globally level, that ensures the accuracy, smart, & simplicity to our clients.
Our mission
Build & Maintain a long – term relationship with our target customers through customer satisfaction. To be deeply involved in our clients needs, to help us providing them with (Optimal) IT solutions.
The quality
Our services will be " BEST IN CLASS " in terms of value received for money paid. We will deliver excellence and strive for continuous improvement.
Do you have any Projects?
Let's Talk About Business Solutions with Our Team